On Demand Services
Computer and Server support/repair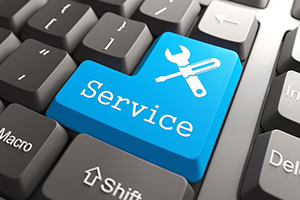 Server repair services are vital for good business health, so it is important to put the care of your computer equipment and IT system into the hands of someone you trust.
Diagnostics: From desktops, laptops, and network systems, our engineers can identify the root of the problem you are experiencing.
Computer/Server Repair: From slow processing speed and virus removal to upgrading hard drive and memory
Emergency Data Services: Data loss at any business can be impacting. Our engineers are trained in data backup and recovery to quickly get you back in business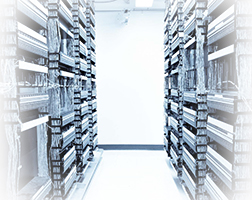 Onsite Home/Office Services
Wireless Network Setup
Printer Installation
New PC Setup
File Recovery and transfer
Troubleshooting and Repair
$100 first Hour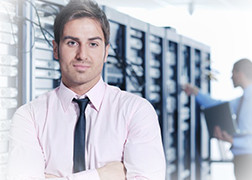 Special Offer: Includes 1 year if Anti-Virus, Enhanced Firewall and Anti-Spam Protection ($75.00 Value)
PC Tune-Up Package
Temorary files, startup files, and registry clean up
Defragmentation of PC
Windows Update
Remove Un-necessary Software
Removal of Virus's, Adware and Spyware
$185.00 Per PC

Domain, email VOIP, file storage and backup
Our server installation and support services are focused on keeping your business humming, meeting the network demands of today while planning for tomorrow. Whether building a new office computer system from the ground up or re-configuring an existing one to accommodate growth and offsite locations, we have access to the latest technologies to connect you with the right network solution.

Fire and Print Servers: It is important your employee's have access to the data when they need it.
VPN: Virtual Private Networks are important for today's global and remote business environment.
Backup: We will setup and configure your Backup solution for all of your critical databases and files. We can offer Cloud base and onsite solutions
Hosted Phone System: We offer wide range of Voice solutions for you to pick. This also includes Auto Attendant and email Fax services
Email and Exchange: We can convert your current email domain to your own Email exchange server.
Remote Support - Most training and issues can be handling remotely. Our Technicians can access your computer through the internet on a secured and encrypted connection. We will be able to evaluate the issue you are facing and make recommendations and take correct actions to resolve it quickly. This is a huge convenience for our customers never having to leave the comfort of their home or wait for onsite technician to arrive at their business
Anti-Spam and Anti-Virus - We set up and configure a firewall, content filtering, email spam, phishing attacks and virus protection Security Appliances. We also install and set up virus protection on all the workstations and laptops and send you a weekly report of the status of any threats found.
Disaster Recovery & Planning - From file server down to data corruption, disaster recovery and planning is essential to the continuity of your business. When we first do a site survey and initial setup, we also document and design a disaster recovery plan that even a novice will be able to follow in case of a catastrophic failure of mission critical servers, applications or databases, including email, SQL databases and web servers.
Comprehensive Site Survey and Inventory - During out initial setup, we inventory, catalog and document the make, model, serial or service tag numbers, IP addresses and other relevant information for documentation purposes and also to make it easier to service them when needed. We go through every server, workstation, laptop and network component to make sure everything is set up correctly. During the same process, we make sure all the servers, PCs are patched and configured correctly, that event logs are clear and there no conflicts between various network devices.
Data Recovery - When you are PC, laptop or server will not boot up due of a virus, file corruption or hardware problems, we can help restore and recover your files, folders and databases. Every recovery situation is different and depending of why and how the crash occurred; the solution and steps involved will vary. For an analysis of the condition of your data and the best approach to take, give us a call.
After hours support - If you have a critical application that fails or your network goes down; you need to get up and running as quickly as possible. For businesses or Residential customers we offer afterhours support. We can normally dispatch a technician to your business or home within 1 hour after receiving the call. Common incidents for afterhours support are; Computer or laptop is locked, Computer is frozen, Data recovery, Cannot connect to server. Critical application is down