Why Work With Us?
Experience
R
ed I.T. Solutions specializes in Computer Network support. Whether you need hardware for your small business or data center management for your large corporation. We have over 10 year's experience working for small businesses, large companies and corporations. We specialize in networking, routing, switching, voice over IP (VOIP), security applications and practices, server administration and data center management.
Highly Qualified
O
ur Professional staff has multiple years of experience working with a variety of different size networks on a global platform. We employ only the best Computer and Server Technicians, Project Managers, Business System Analyst, Network and Security Engineers. Our employees are Microsoft, Cisco, CompTIA, SUSE, ITIL and CIW certified.
One Source
W
e are your solution for all your I.T. needs. We offer onsite support for tasks or issues that require a personal touch. In addition, our quick response remote support restores service and gets you back up and running quickly. We can design, implement and support your entire network from the ground up or manage an existing network. As a Reseller RED I.T. Solutions can order and take care of all of your I.T. needs ranging from software, computers, network equipment and accessories. We position ourselves to be your single I.T. service department, and place to go to for all your I.T. needs!
Our Work Team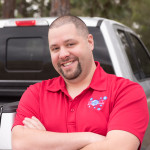 President
Brian has 9 years extensive background and experience in technology environments which includes Network design, Network Security and Management. He has worked for established known financial companies such as Bank of America, Regions Bank and Merrill Lynch. Brian specializes in Cisco technology with regards to networking, VOIP and security management. Brian also has Bachelor's degree in Information Security and Associates degree in Computer Network Systems.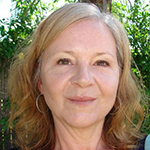 Senior Computer Network Engineer
Joyce Prause has over 14 years working in the Information Technology industry. She is our senior field engineer and feet on the ground for all of our customers. Her Extensive knowledge and experience makes her crucial to the Red I.T. Family. Joyce has a Master's degree in IT Management, Bachelor's degree in Information Technology and Associates in Network Administration.
Contracts & Account Manager
Giselle has over 6 years' experience working as Human Resource Administrator. She manages and maintain relationships with our Contract customers to ensure highest customer satisfaction. Her attention to detail and managing the relationships with our customers make her the back bone of this company. Giselle has a Master's degree in Human Resources Management and Bachelor's degree in Business Administration and Management.