Network Design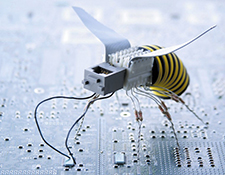 We have experienced Network Engineers who can design and implement your office or remote locations. We are trained and certified in HIPPA Compliance and follow Industry Security Standards.
Setup and Configured Routers, Switches, Wireless hotspots, Firewall and content Filtering
Separate your standard and secured traffic
Configure and setup for Voice over IP phone system
If your existing network has evolved into a complex and tangled mess, then let us help you get things sorted out. Our senior network design consultants will put their years of hands-on experience to work for you to implement a network design solution that has your systems operating efficiently, cost effectively, and with the ability to grow right along with you.
Network Security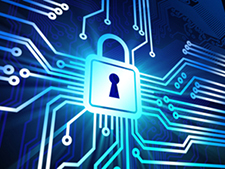 For Internet and VPN security, Red I.T. Solutions recommends a hardware firewall solution. A firewall is used to prevent unauthorized access to your network, and is the front line of defense against viruses, worms, Trojan horse attacks and hackers. Easily installed into your existing network, the firewall simply plugs in at the Internet connection of each of your offices to implement your chosen security policies and protection. Firewalls add a crucial safety element between your valuable computer systems and unwanted elements, and will reduce the risk that your network can be compromised. Virtual Private Networks (VPN) allows you to communicate securely using the Internet as your transport. Instead of leasing lines from location to location, VPNs allow you to make use of the Internet to link satellite offices, and remote users to a central location.
We can design, configure and deploy many different solutions starting from a small business security appliance going all the way up to a Cisco Adaptive Security Appliance (ASA)
We can design, configure and deploy many different solutions starting from a small business security appliance going all the way up to a Cisco Adaptive Security Appliance (ASA)
Control incoming and outgoing traffic between the Internet and your protected networks'Hide your internal IP addresses from the external network
Control User Authentication
Configure access rules by user or group
Secure communication tunnels for remote users/Branch Office VPN
Filter by user, group, time-of-day or content category
Generate reports to show user network activity
Create secure wireless connectivity for your office LAN and segregated wireless networks for visitors